Best marketing books of all time
Marketing is a continually evolving field with new techniques, theories, and tools emerging every day. And if you are in online marketing, then is even more tedious because every other day technology advances doubly. Being coordinated with the changes is the only way to learn new methods of marketing. This article takes you through some fascinating collections of books, that teaches you multiple ways of persuading a customer.
Marketing books all the time
Permission marketing by Seth Godin
Seth Godin, who is otherwise known as "The ultimate entrepreneur for the information age" had written this excellent book that promotes the concept of voluntary acceptance of advertisements by the customers. The author mentions that instead of interrupting potential customers with TV advertisements or telemarketing calls, companies must reach out to customers who have a genuine interest in the products. According to the excerpts in the book, companies must develop long-term relationships with customers, create trust, and build brand awareness and thereby significantly improve the sale possibilities.
Selling the Invisible by Harry Beckwith
Harry Beckwith "Selling the Invisible" is a treasure of hundreds of practical, and easy-to-read strategies of marketing. The book warns why focus groups, value price positioning and discount pricing could be an utter failure technique of marketing. The author mentions the importance of theoretical lessons like Halo, Cocktail Party, and Lake Wobegon Effects and marketing lessons from black holes, grocery lists, the Hearsay Rule, and the fame of Pikes Peak.
Know Much More About : Best Business Books To Read
The Psychology influence of Persuasion by Robert B Cialdini
A classic book on persuasion, Influence, explains the psychology of why people say yes and how to apply these understandings. The author has spent thirty-five years of evidence-based research, along with a three-year program of study on people's behaviour that has been the central concept of his book. The book also describes the six universal principles that can help you become a skilled persuader. The book is an excellent driving force for not only marketers but also the individuals can also learn a lot from that.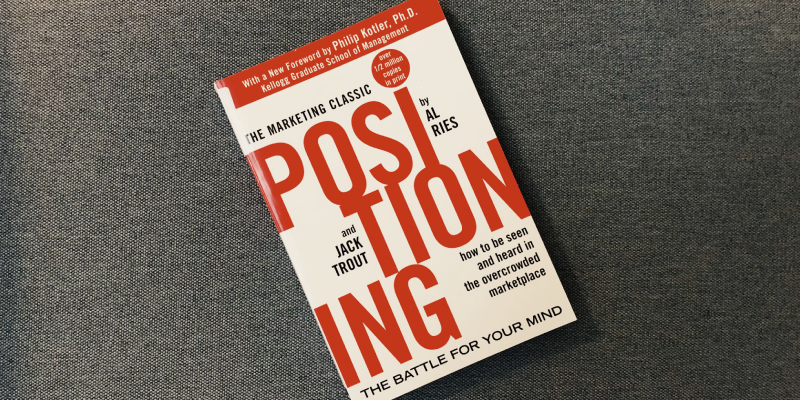 Positioning by Al Ries & Jack Trout
A classical book on marketing that deals with the problem of communicating with a sceptical and media-blitzed public. The book describes a revolutionary approach to create a position in a prospective customer's mind. The author gives you an idea of how to use the leading ad agency technique to capture the most significant market share and become a household name.
Conversion optimization by Khalid Saleh & Ayat Shukairy
Khaled and Ayat's book addresses every aspect, starting from attracting landing visitors to finalizing the sale. The book also mentions several techniques for blending successful sales approaches with particular requirements of the people you want to attract. It also consists of different marketing principles, design, usability, and analytics on your site to increase your buyer to visitor ratio. If you want to double your conversion rate, be sure to go through this book.
Made to stick by Chip heath and Dan Heath
The book is a provocative and funny take on how to make your messages stick. The authors describe the vital principles of winning ideas like human scale principle, Velcro theory of Memory, and creating a curiosity gap in this book. The book, overall, will transform the way you communicate ideas.
The Anatomy of Buzz by Emanuel Rosen
Authored by a former VP Emmanuel Rosen, the book covers the strategies for creating and sustaining effective word-of-mouth campaigns in this buzz-a universe. Gaining on in experience from interviews with more than 150 executives, marketing leaders and researchers, the author describes the positive and negatives of attracting the attention of influential first users and big mouth "Movers and Shakers."
The books mentioned above are the classic collection of ideas that could help any marketer to double their business.