How To Pick A Book Cover Design – A Few Ideas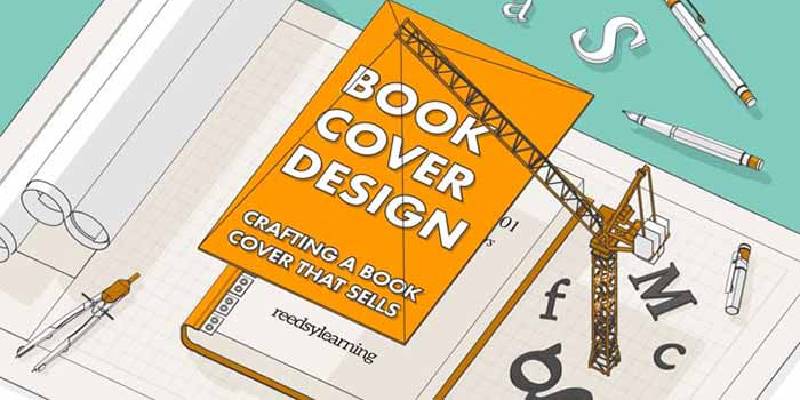 The adage 'don't judge a book by its cover' is repeated ad nauseam. Sadly, no matter how many times we say it, readers still select or reject a book on this basis. It means that picking a book cover design becomes essential, especially for indie writers or self-publishers. Worry not, we are here with a step a step by process of selecting a design along with some super ideas on where to find.
The first phase of finalising a book cover is to pick the right title. Yes, before we tackle the design, the title has to be done and dusted. The rationale is that the cover and the title of the book have a symbiotic relationship. The two have to be in sync, only then do they present a holistic and appealing picture to a potential buyer.
Now that the title of the book is decided, one can start thinking about book cover designs. The second step is to ensure that the cover sends a clear message. Therefore, if you are writing a non-fiction book the design should connect with the brain of the reader. If it is witty or enticing, the chances of it selling increase potentially. If the book falls in the fiction genre, then ensure that the cover touches the heart.
Novels need a design that convey an emotional message somehow connected to the moral of the story. Choosing which side, you have to fall on, brain or heart, will become easy after the title has been created.
The third step is to find inspiration and ideas. One of the best places is Amazon. Go on its book store and browse through its best-selling section. Keep an eye out for covers that appeal to you. It doesn't matter if they are from the same genre as your book. The concept it to find the muse to your cover. When you do spot a cover that you love, save the photo by right-clicking on it. Make a whole folder for such images.
These can be your mood board or go-to place for motivation.Another platform that has a smorgasbord of ideas is Pinterest. The website has thousands of pins and boards one can look through. Save any that you like for future reference.
Once you have your title and inspiration in place, it is time to make the cover. You can do so by using a DIY template found online, hiring a professional designer or through software like Adobe and Word.
The classic Microsoft Word is magnificent at creating book covers, and it is all for free.
Adobe's Photoshop and InDesign are a bit more advanced than Word, but they create almost professional feel designs.
If you are looking for online professional sites for creating your cover, then 99 Designs, DeviantArt and 100 Covers are excellent platforms. DeviantArt is a place for artists to post their work and finding a freelancer from it is one of the best choices. 100 Covers is the most affordable option.
Know Much More About : Top Free Ebooks About Marketing