The must-read SEO books
Books for SEO can sound a bit odd since you know that SEO algorithms keep on updating every day, and the information in the books can be outdated. But the answer is a big no. This article takes you through an excellently curated collection of SEO books that describes the core concepts and principles of SEO like, identifying organic opportunities, keyword research, and audience targeting. The SEO core concepts remain the same, and these books can ensure that your website will be the most researched one.
Five top SEO books
Best books for beginners
SEO 2020
One of the best books for the beginners and intermediates, SEO 2020, comprises the best on and off-page optimization techniques. Adam Clarke, who has written the book casually and entertainingly, has focused on the importance of keyword research and troubleshooting several SEO problems. Typically, this book is perfect for beginners who need a basic understanding of SEO and are genuinely interested in building their SEO friendly site. SEO 2020 does a great job of covering the local SEO and local ranking strategies too.
The author has done a commendable job of compiling the book with essential information regarding white hat linking and local SEO strategies. It also includes information regarding third-party SEO tools and educates you how to integrate your SEO strategy with PPC campaigns. Overall, this book is the best beginner-level book on SEO.
Know Much More About : Best Books That Can Make You A Powerful Marketer
SEO for Dummies (7th and 3rd Editions)
The book is brilliantly authored by Peter Kent, who takes you through the basics of search engine working and the techniques of building a basic organic strategy for your business. The author, without much discussion on theory, dives directly into the process of building an SEO-Friendly website, optimizing the content and pages to rank, and thereby sets up a solid foundation for your future efforts. If you are a beginner and want to learn the basic concepts in simple language, SEO for dummies does a great job of doing that.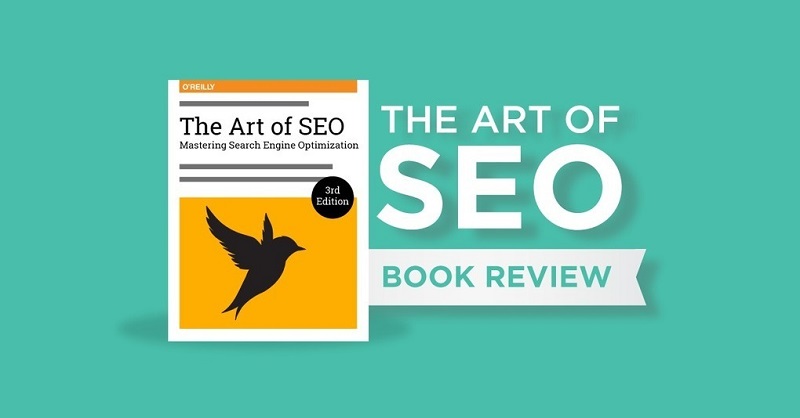 The Best Advanced SEO books
The Art of SEO: Mastering Search Engine Optimization
The Art of SEO is one of the best books for mastering the SEO techniques and the one recommended for every SEOs. Eric Enge (Stone Temple Consulting), Stephan Spencer (Net concepts), and Jessie Stricchiola (Alchemist Media), all of whom are the best SEOs of modern times jointly author the book. It also has valuable inputs from various industry leaders which assures you the most up to date and insightful SEO knowledge possible. The book has also been issued as the textbook for digital marketing and SEO classes of several universities. A storehouse of information that caters to digital marketers of all skill levels, this book comprises fundamental SEO principles to advanced technical concepts.
The book is an excellent reference book for advanced SEOs. Those who want a vast and well-validated source of SEO knowledge and expertise must compulsorily hold a copy of this book.
Own your Niche
The book by Stephanie Chandler is not only about SEO. Still, it is also a blend of multi-disciplinary aspects of SEO like audience identification, creation, and distribution of high-authority content. It also contains techniques about generating exposure through search engines, social media and of course, through word of mouth advertisements. The book is highly relevant for those in the e-commerce niches and those running service-based businesses. Overall "Own your niche", focuses on techniques that drive traffic to their websites at lowest possible costs and talks more about the concepts like audience targeting and acquisition, content distribution and syndication, PR, and increasing your overall digital exposure.
This article covers four informative and core SEO books that cater knowledge to the SEOs of different levels of skills.