Understanding The Power of Great Books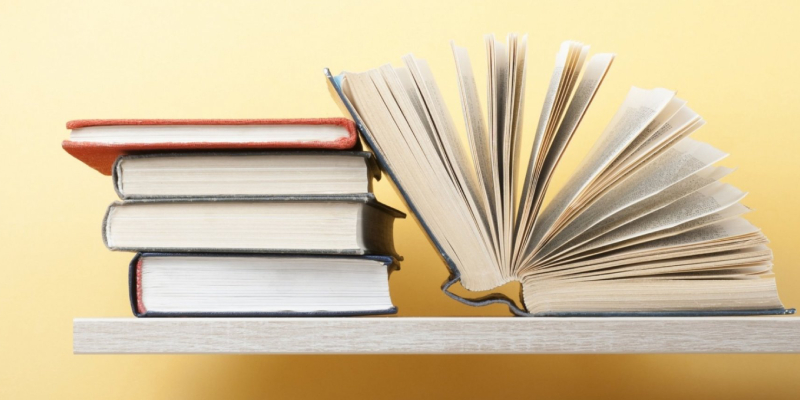 Mould The Entrepreneur In You
Being an entrepreneur is being your own boss. You get to make decisions, roll out innovative ideas and implement new strategies. A good entrepreneur is action-oriented. More practical. They are those modern "business people" who think differently. " Thinking out-of -the-box" is what one would call it.
A sensible entrepreneur will also seek the guidance of books to make wiser decisions in taking his business forward. Sir Francis Bacon said, "Reading maketh a full man". Reading maketh a successful entrepreneur is the idea this article is aiming to establish.
Books are an important investment for entrepreneurs. Written by outstanding authors, each one is a gold mine- a treasure trove of abundant information. The authors are mentors who inspire entrepreneurs in more ways than one.
Read, Read and Read More
1. The Essays of Warren Buffet is a book that is a must-have for all aspiring entrepreneurs. Basically, the book is a curated collection of his letters to the shareholders at Berkshire Hathaway Inc. Looking beyond that simple facade, the book is an abundant reserve of Warren Buffet's business ideas and principles.
2. Stephen R.Covey's 7 Habits of Highly Effective People was first published in 1989. It continues to be a bestseller because it talks about the timeless principles of integrity, honesty, and dignity in business. Stephen Covey has flavoured the book with motivational and enlightening stories. Entrepreneurs will find the book challenging and inspiring.
Know Much More About : Enrich Your Entrepreneurship Skills
3. Business stalwarts like Steve Jobs and Jeff Bezos claim that The Innovator's Dilemma is conducive in implementing innovative management strategies. Authored by Clayton M. Christensen, the book is an eye-opener. It provides entrepreneurs with valuable insight about the importance of innovation and its role in the success of a company.
4. Timothy Ferriss' The 4-Hour Work Week is for the latest generation of entrepreneurs. In his own engaging style, the author effectively guides the aspiring businessman to make the most of time. What's great about this book is that it is highly relevant to the current tech scenario. Entrepreneurs will get an insight about how to optimize the use of new-age technology for their benefit.
5. If there is one book that is still sought after by great businessmen, it is Napoleon Hill's Think and Grow Rich. Penned and published during the Great Depression, the book is still highly influential. This book is another must-have, for it has priceless advice and insight from notable achievers like Henry Ford, Thomas Alva Edison and Andrew Carnegie.
Be A Book-Loving Entrepreneur
6. As we continue with our list of books, How To Win Friends And Influence People is one book that cannot be missed. Dale Carnegie's content is very relevant to contemporary circumstances. Entrepreneurs will benefit immensely, as the author talks about the fine etiquette of dealing with people on the business front.
7. For entrepreneurs who are seeking to cultivate a sense of community along with their business, Tribes by Seth Godin is an important addition. The book speaks about the importance of a community and how it can affect a brand's success.
8. Cal Newport's Deep Work: Rules for Focussed Success in a Distracted World is very different in its context. The book talks about how not to lose oneself in the flurry of distracting stimuli like social media. Cal Newport also presents four rules that will help entrepreneurs cultivate a rich work ethic.
9. Good to Great by Jim Collins analyzes why and how some companies go from being good to being great. Incredibly well-researched, Good to Great is an entrepreneur's treasure trove. The book is filled with crucial data that was collected by the author and his team for over 5 years from 28 companies.
10. Author Steve Blank's first book, The Four Steps to Epiphany is said to have launched thousands of startups and business ventures. Being an entrepreneur himself, Blank has written the book with his experience. The book guides entrepreneurs about founding successful startups along with valuable do's and don'ts.
Making the most of a book
An entrepreneur's journey to success is faced with unique hurdles and challenges. Consistent reading is crucial to learn and be aware of new trends in the entrepreneurial world. Books open the doors to a whole new world. For budding entrepreneurs, books provide new ideas to challenge their thought process. A clever entrepreneur will know how to make the best of the theoretical knowledge from a book and practical knowledge from experience.