The 5 Best Books For Entrepreneurs And Startup Founders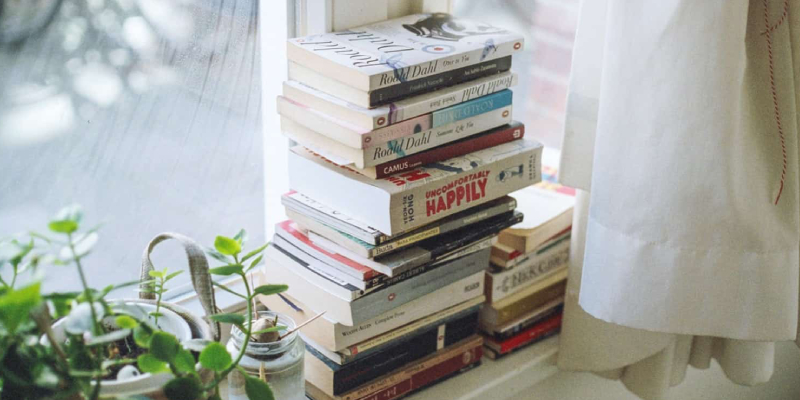 Can Books Help Me Become A Startup Founder?
Harry Truman so wisely said, " Not all readers are leaders, but all leaders are readers." For reasons unknown, people tend to think that reading is unproductive. If you are a budding startup founder who thinks the same, you are wrong. A wise entrepreneur will never give up on his books.
To master your craft, you need to be in the company of wise men and good books. The former may not be by your side often, but the latter will remain forever. From Bill Gates to Elon Musk, everybody has sought the company of books.
In fact, Warren Buffet recommends that we read at least 500 pages everyday. Coming from the great man himself, these are great guidelines for startup founders. So are the five books that we are listing below.
Great Books For Productive Reading
1. Brainfluence
Roger Dooley's fascinating book is a great eye-opener for entrepreneurs who will go the extra mile. The book beautifully explains about two main aspects: neuroscience and behaviour research. It speaks of how these two aspects are instrumental in customer's decision patterns and the ways to control them.
2. The High-Performance Entrepreneur
Authored by Subrato Bagchi, this book is perfect to get the entrepreneurial spirit going. Newcomers can find great ideas about the concepts of branding, and the importance of having a great team. As the cofounder of Mindtree Corporation, Inc., Subrato Bagchi's book is a perfect pick for young Indian minds that are daring to achieve. As Subrato is an entrepreneur himself, he shares his valuable experiences. His shrewd analysis of the business scenario in India is priceless guidance for a startup founder. Another great aspect is that it not only provides answers, but also cautions and motivates budding entrepreneurs before they can take that huge leap.
Know Much More About : What To Read To Become A Billionaire
3. Dream With Your Eyes Open: An Entrepreneurial Journey
Ronnie Screwvala, the author of this book has more to his name. He is a first generation entrepreneur and the successful founder of UTV. His book, Dream With Your Eyes Open is listed as one of the best books for startup founders. Writing from his own experience as an investor and entrepreneur, the author gives tremendous insight into the lessons he learned.
The book talks with a positive tone of "it can be done". Which is why we recommend it for budding entrepreneurs. Additionally, it is a book that inspires success by thinking big and learning to face failures in an unforgiving corporate world.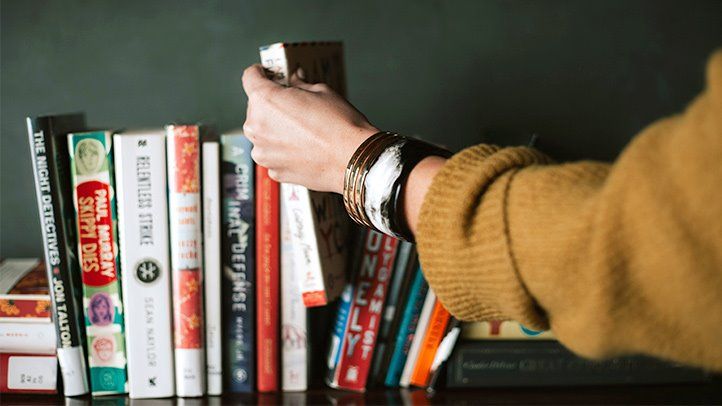 Gaining The Best From A Book
4. The Everything Store: Jeff Bezos And The Age Of Amazon
Our fourth recommendation is penned by Brad Stone. This is an in-depth analysis of Jeff Bezos success that has been the cynosure of all eyes. With Amazon and its services playing a huge role in most of our lives, it is only relevant that this book is suggested as a must-have. With access to Amazon's former employees, Brad Stone illustrates the relentless pursuit of Jeff Bezos thirst for success. Startup founders will especially find the book useful.
5. Start With Why: How Great Leaders Inspire Everyone To Take Action
Written by Simon Sineck, Start With Why is a book with rave reviews and ratings. The author emphasizes the need to ask "Why?" The book is said to be very inspiring, enlightening and insightful. Being a communications expert, Simon Sineck states that the word WHY is what galvanizes the world and the people in it. He asserts that people only want to know Why things are done rather than what is done.
So What's The Takeaway?
Books are unlimited. The world of books is infinite, bottomless. There is so much to be explored. Finding the right book that will sow the seeds of inspiration is what all dreamers are hoping to do. To achieve that, one has to set apart some time to read. To read and reflect on the words.
If done right, it becomes a lifelong education. When Elon Musk was asked how he learned to build rockets, he simply stated, "I read books." Oprah Winfrey states that books allowed her to see the possibilities that were available and allowed at that time. The iconic Mark Zuckerburg owns the largest social media platforms in the world. Yet, his take on books would have us all surprised. And Bill Gates once said that reading is the main way he learns new things.
All of the above mentioned personalities started small. But they dreamt big. And books still play a vital role in all their lives. The main takeaway here is that books are powerful. They are not a mere compilation of words. They have the power to instill confidence and more. Go grab that book and see what's in store for you!